Delayed Onset Muscle Soreness Relief and Sports Injuries
Clinical Journal of Sports Medicine
Study published in Clinical Journal of Sports Medicine finds Farabloc cloth provides significant relief from muscle pain and injury from over- exercise. Product shown to have significant potential for worker rehabilitation, high performance sports training and recovery from muscle injuries.
Read more here >>.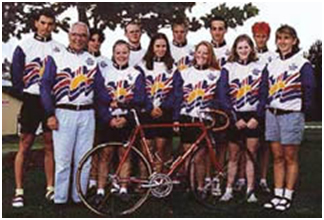 Farabloc, an effective solution
An inexpensive alternative to conventional therapeutic measures and chemical remedies, Farabloc products are manufactured in a wide variety of flexible forms and sizes which can be applied to virtually any affected part of the body. The testimonial of many satisfied users, as well as extensive research show that Farabloc is an effective way to combat pain and support recovery.
A significant reduction in pain producing enzymes
While not a cure for chronic pain, many satisfied users testify to the soothing effect of the low frequency electromagnetic waves that flow through the Farabloc EMF filter.
Research shows the majority of people who suffer from the pain of sports related injuries find Farabloc helpful.
Clinical studies conducted by Prof G. L Bach in Germany and the UBC (University of British Columbia) School of Rehabilitation Medicine in Canada, indicated significant pain relief. A further UBC study also found a reduction in the level of enzymes (CPK) known to produce pain and cramping in muscles.
Other beneficial effects of Farabloc
The anti-inflammatory effect of the Farabloc electromagnetic shield and its positive impact on the quality of life of those who used it are among the additional benefits revealed by the Canadian study.